On Saturday, after a wonderful morning of shopping for myself (yay!), I came home and decided on the spot that I wanted to go and do something outdoors-ey, so Dan and I bundled up and headed out to a nearby lake (Dollar Lake) just outside of the city, and we spent the afternoon walking around on the trails, talking and enjoying the perfect Fall day. We talked about 'going off the grid' (my dream, not his) and about nothing mostly. On the way home we went to a Sub shop we both really like. Nothing special, but it was one of the most pleasant days I've had in a long time.
Sometimes an unexpected activity can be the most rewarding, and as this little bump grows I'm realizing how I need to take advantage of days like this, while it's still just the 2 of us and we're still free to wander with little preparation or care. It's something I know I'm going to miss, but it's making these last few trips 'just the 2 of us' seem all the more sweet.
A few pics: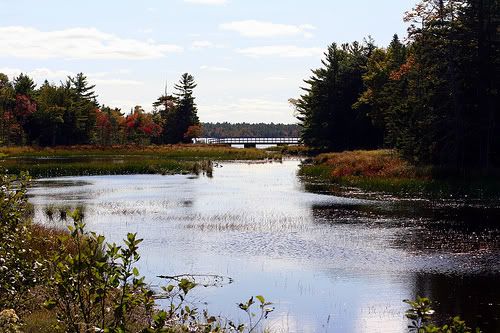 (I love how he looks in a vest.)
Once I got home I fell in love with these pictures and printed them off on my printer, I couldn't wait to get them in my hands and scrapped. So that's what I'm working on now, hopefully I'll have something to show later this week.
Happy Monday :)