Quickie #1: Shimi has obviously outgrown her bed but insists on sleeping in it. She usually only lasts for 30 mins or so before jumping out to stretch on the floor. Silly cat.
Quickie #2: I finished a layout on Saturday night. It's definitely nothing to write home about, it's a random layout I've had in my mind for a few weeks now, but boy getting it done was HARD. Even being as simple and as "Geneviève" as it is, I struggled to get it done. But I'm glad I did and I may attempt another this week. I got my TOAST catalogues on Friday and the pages are just begging to be ripped out and art journaled on, so I may even make a little Fall mini like I did last year.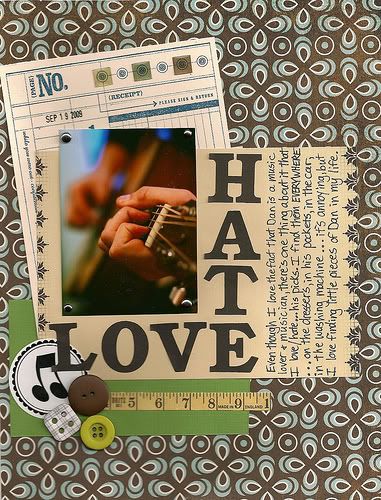 Quickie #3: Here's my 15 weeks shot, compared to the 12 weeks shot. Not much of a difference, I can't say that I have a much of a 'bump' just yet (espeically compared to some people I've seen online, wow!), but I'm definitely noticing the top part of my torso getting bigger and feeling firmer and weird, you can see it in the picture, it's an all over roundness now...something's definitely in there alright! Now if only I would gain some weight...maybe once I stop throwing up and feeling too gross to eat every week!! ugh.
Well that's it for today. Still waiting to hear on a few things regarding our immediate future, I hope to have a final answer later this week so that I can actually plan for this coming Fall, because right now it all feels very much up in the air, something I'm not used to and do not like much.
Speaking of Fall, I made butternut squash soup and ginger molasses cookies over the weekend so it's feeling quite Fall-ish around here. Now if the weather would cool down a bit today and tomorrow I could enjoy the coming of my favourite Season a bit more!
Until next time.