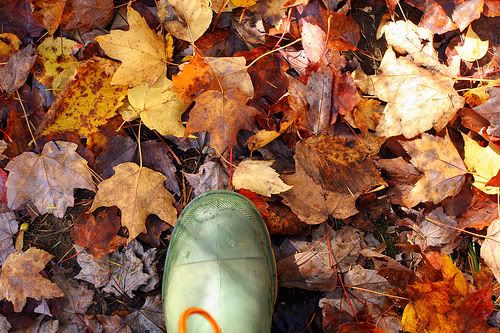 Pretty much sums up last weekend for me. I went home for Thanksgiving and had a nice time hanging out with my sister (we did some shopping and I got a shirt, 2
hoodies
and some headbands, so not that much, and I still needs pants that fit like you wouldn't believe!), sewing with my mom and grandmother, visiting my friend Sara and just enjoying the decent weather.
Daphné
also wanted me to take some pictures of her family (her and her husband and pets), but her husband wasn't around and the cat wouldn't come hiding out of the bushes so it ended up being just her and the 2 dogs, including her newest pup,
Nemo
...what a sweetie she is!
Anyway, here are some shots from the weekend, I'm trying to take more pictures but it only seem to happen when I'm not at home...oh well.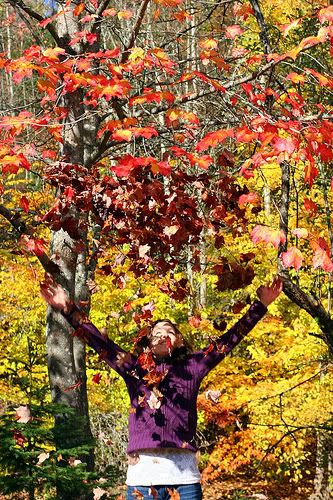 (Should have taken these with nothing in the background, you can hardly see the leave she threw, but trust me, it was cool) :)


Introducing
Nemo
, a lab/husky/
Shepperd
mix. She is such a big baby though, loves to be petted and is so calm and quiet compared to Quincy! She fits in well with the family :)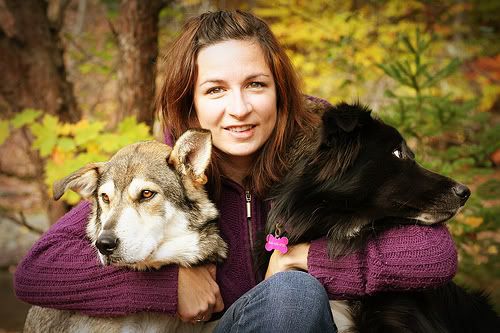 Daphné
and her daughters (used some
PW Actions
on this one...have I mentioned how much I love those Actions? They save my butt quite often.)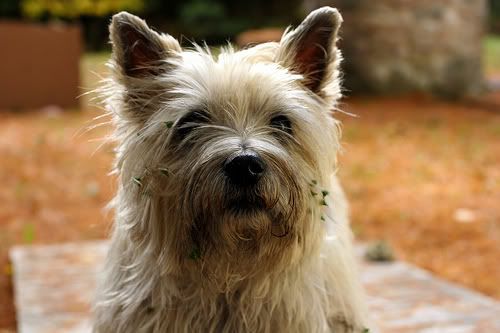 And of course we can't forget about the original pup in our lives, ole'
Félix
(picture of him after my mom and I took a walk out at the camp, he has little
burdocks
all over his face.)
Anyway, that's about it, just wanted to share some Fall love (even though it's been quite chilly here the past couple of weeks, it feels more like November than October! I kind of love it though.)
This past week I've gotten a bit bigger in the belly (it's crazy how quick it's happening now!) I'm about 85% sure I've felt some little movements and kicks, and I've been asked by not one but by both of my in-laws which
car seat
/crib I want, and I have no idea, so I guess that means I better get started on that,
haha
...I've also been working on some seasonal projects, which I'll probably share this upcoming week. We're going for our ultrasound/doctor's appointment on Wednesday, so we're quite excited about that, and I hope to have lots to share this week, so again I excuse my lazy blogging, I promise I'll do better soon :)
Hope you all have a great weekend!
PS-Is anyone else totally looking forward to Christmas yet? I am, and I partly blame
Simple Mom
(she's doing a 12 weeks series on getting ready for Christmas)...only 10 weeks left!