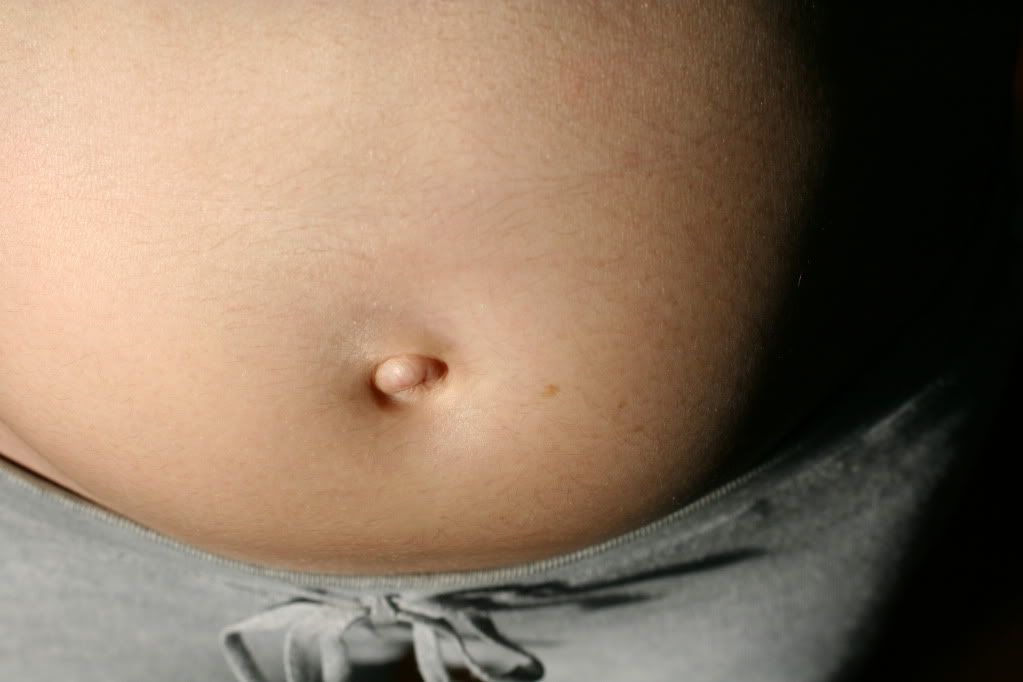 *Overall right now I'm feeling great! Definitely in that 2nd trimester bliss that people often talk about. My energy levels are back to normal (I'm still super lazy, but not worse than before baby), I don't feel sick, my appetite is good, I'm still sleeping semi-decently during the night, no pain or discomfort or anything else too weird. My only complaint is that I have no clothes to wear! My belly seems to be getting bigger by the day now, so finding clothes (especially pants) is getting difficult. I wear more skirts/dresses now than ever before! Also my skin is getting pretty tight and itchy, and I'm starting to worry about stretch marks (pregnant moms out there, what are you using to prevent stretch marks?)
*My nesting instinct is starting to kick in, and since I don't have a nursery to work on (we won't be living where we are now when the baby's born...we don't know where we'll be living yet! It's kind of sad/scary), I have decided to just focus on our household items. I'm thinking a major purge will soon be in order, as part of my plan to try and live simply with this baby.
*I'm still nowhere near ready to buy a crib, stroller or car seat. I have, however, started purchasing cloth diapers and will start buying other little knick knacks soon. I'm still procrastinating though and I'm not sure why (probably has to do with the lack of a visual space to put all this stuff in, it's really starting to get to me...)
*Our experience with the ultrasound was much better than our experience with hearing the heartbeat. The people at the IWK are wonderful and took plenty of time to pay attention to me (that's what you get when you are 'high risk'* I guess). Anyway, we saw it and I must say I knew what I was looking at most of the time...and then they said it was a boy, and I just shook my head and kind of laughed, because I was surprised but not surprised at the same time, with 5 grandsons in a row I was bound to fall prey to the Flynn genes. Dan of course was thrilled. Now I'm very used to the idea (though I still call him 'it' sometimes by accident...oops!)
*I'm not sure how I feel about all the tests and attention that is being paid to me. In many way I don't feel high risk at all (just like I've never felt 'sick' before getting pregnant), but I'm also very glad and thankful that someone is there watching out for me in case something I don't' know about goes wrong. Sure, it means undergoing lots of tests, lots of appointments, and not getting the birth of my dreams, but if it means having a healthy little baby (and a healthy little me), then I can make those sacrifices.
*I'm starting to think about Maternity/newborn shoots that I'd like to do, and the more I think about it the more depressed I'm getting...having him in the dead of winter (mid-Feb most likely) is not ideal for taking adorable newborn shots, and neither is December for a maternity shoot. Also, depending on where we are living, the conditions might not be very well-suited for taking lots of pictures. Oh well, I guess I'll just have to make the most of it, Canadian winter and all! (Perhaps a winter maternity shoot outdoors? Does anyone have any links to something similar?)
*We're still nowhere set on a name...back in September we had made our 'short list' of baby names that we liked for both boys and girls, and I fell so in love with all the girl names that I kind of forgot/didn't care as much about the boy names, so when we found out it was going to be a little
garçon
, all the names on that list stopped appealing to me, so we're basically starting from scratch again. I have my old standbys but I imagine in the next couple of months we'll have to nail down a name. For now he's just called "
bébé
".
*Feeling him move is definitely one of my favourite parts of this period. He started nudging at around 19 Weeks but now he's full out kicking and punching me, I love it! (Last night he gave me a headbutt or something, it was the strongest one yet and I jumped!) He doesn't move a ton but as the weeks are going on I think that this will change. Dan has even felt a nudge or two, which I absolutely adore.
*I feel like now is the time that I need to 'get stuff done', since I feel fine and am not too big or uncomfortable, so my mind is jumping ahead when it comes to tasks like Christmas, packing for the move, getting things for work ready, etc. I'm not sure how much I will get done but I know that right now my brain is
just
buzzing with all sorts of thoughts and ideas.
*Dan has been great, as always, though to be honest, you can tell that he's starting to really notice me being pregnant, if you know what I mean. Which is
ok
by me, we were both prepared for it to happen, and we are still the same as always, I just get a snide little comment every now and then :)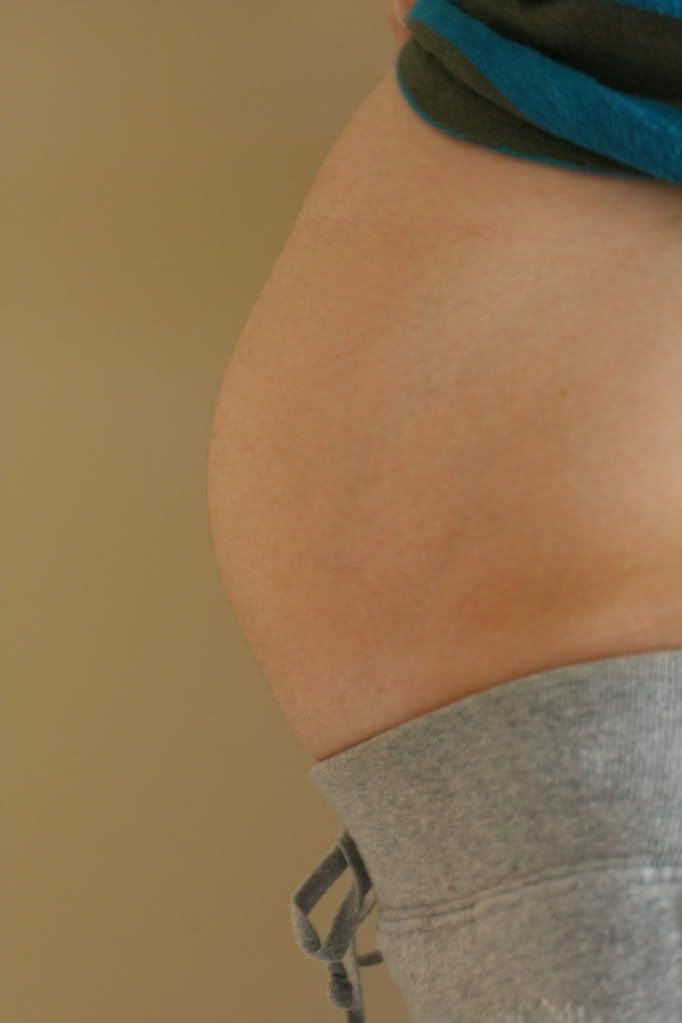 *For those that may not know, I was diagnosed with a genetic disorder in Jan '08 called
Marfan

Syndrome
. It's basically a genetic disease that affects the elasticity of your connective tissue. It can affect several parts of your body, the most serious being your heart. Luckily my symptoms are very mild (except for my eyes, I'm blind as a bat), but there are still complications that can happen during pregnancy (again, especially related to the heart), so I'm automatically considered 'high risk'. I'm having an

echo cardiogram

and an MRI in the next couple of weeks to check on my heart, and they are going to watch the baby more closely through ultrasounds to make sure that he is growing properly and that everything looks

ok

. Because of the

Marfan

it also means that I will most likely have to have a c-section in order to reduce any possible strain on my heart. Kind of sucky, but not the worst genetic anomaly I could have.